One set allows you to play with 4 people
Each person will have 13 cards - so one set contains 52 cards. Each card is made from a 350 gram quality paper - which is actually the same paper we use for our business cards. So they are meant to not break :) Our experience is that after half year they get quite dirty - but this makes them feel even better in your hand!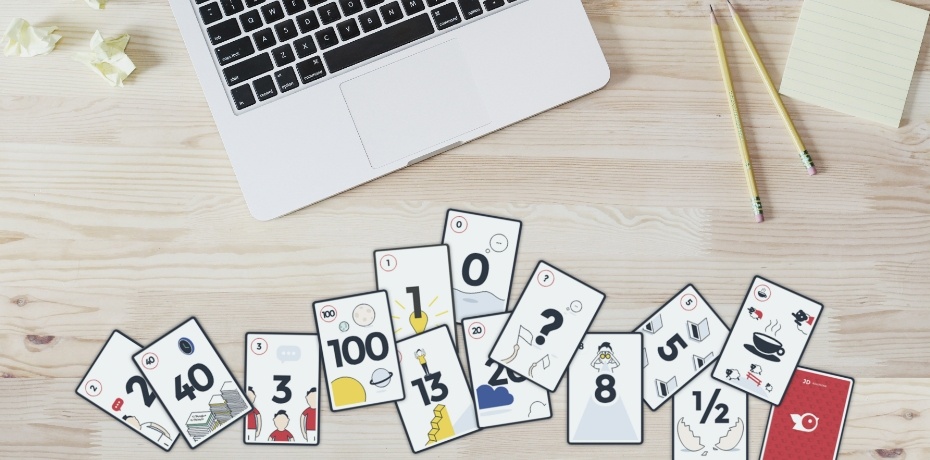 13 cards for each developer
The cards in the deck have numbers on them. A typical planning poker deck has cards showing the Fibonacci sequence including a zero - this is what we prefer as well. We have the following numbers for each developer: 0, 1, 2, 3, 5, 8, 13, 20, 40, 100, ? and ☕ ; The reason for using the Fibonacci sequence is to reflect the inherent uncertainty in estimating larger items.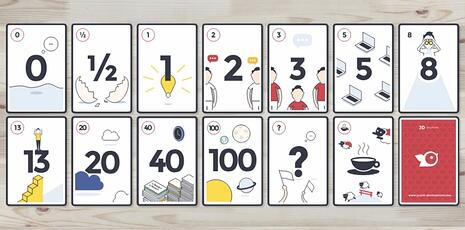 Put them in a deck
The deck is the first thing that will break from our experience. It will last some games - but if i can give you a piece of good advice: keep them together. There is no point of playing a planning poker game when one of the developers is missing a card. We usually drop them in one of our coffee cups - let us know once you've reached that point and we will post you a coffee cup as well ;)